Norway Mountain Guides AS. Established in 2015. Org nr: NO 924 880 775
From Fjord to Mountain. Norway Mountain Guides (NMG) is located in Bergen, the gateway to the fjords . Guiding tourists and residents in small groups on the mountains of western Norway both summer and winter. The tours are adapted to the level of participant. We run 355 days a year.
Important for us:
As our customer, you should: Have fun – Feel safe – See the most beautiful nature – Learn something new – Respect the nature.
We create unique experiences in the untouched Norwegian nature within a safe and relaxed atmosphere. All our tours are in scenic surroundings. The beautiful mountains around Bergen are unique with the sea view.
NMG do not try to be extreme in any way, our focus are on a natural and sustainable outdoor life according to Norwegian traditions.
Our services:
We have 15 highly qualified guides who are looking forward to going on a trip with you. Read more about the guides further down this page.
We offer hiking from 3 hours to many days of hiking. Combined trips with boat, sailboat, ski touring, cross-country skiing, climbing, snowshoeing, camping and equipment rental.
We hold courses for beginners and advanced, ski instruction in alpine, cross-country skiing and ski touring, avalanche courses and hold HSE lectures.
We offer tours all year, and in the winter we have tours with snowshoes and skies in untouched nature. All in a short driving distance from Bergen. Have you not tried skiing or snowshoeing before; we will show you!
Most tours are in terrain that suits most people with some hiking experience and a normal level of fitness. On request we also tailor demanding trips with the necessary expertise from our IFMGA certified guides.
All our guides are local with the ability to tell you more about the Norwegian way of life, history, and culture. In addition to long experience with the outdoor life in the mountains, our guides have backgrounds from The Norwegian Trekking Association ,the military, police, first aid instruction, emergency response training, ski, sail, and climbing instruction, and sea rescue. Norway Mountain Guides collaborate with highly experienced doctors at Haukeland University Hospital.
Our customers are solo travellers, families, groups, companies, and travel companies.Norway Mountain Guides warmly welcome you, and we look forward to showing you our backyard.
Our Guides: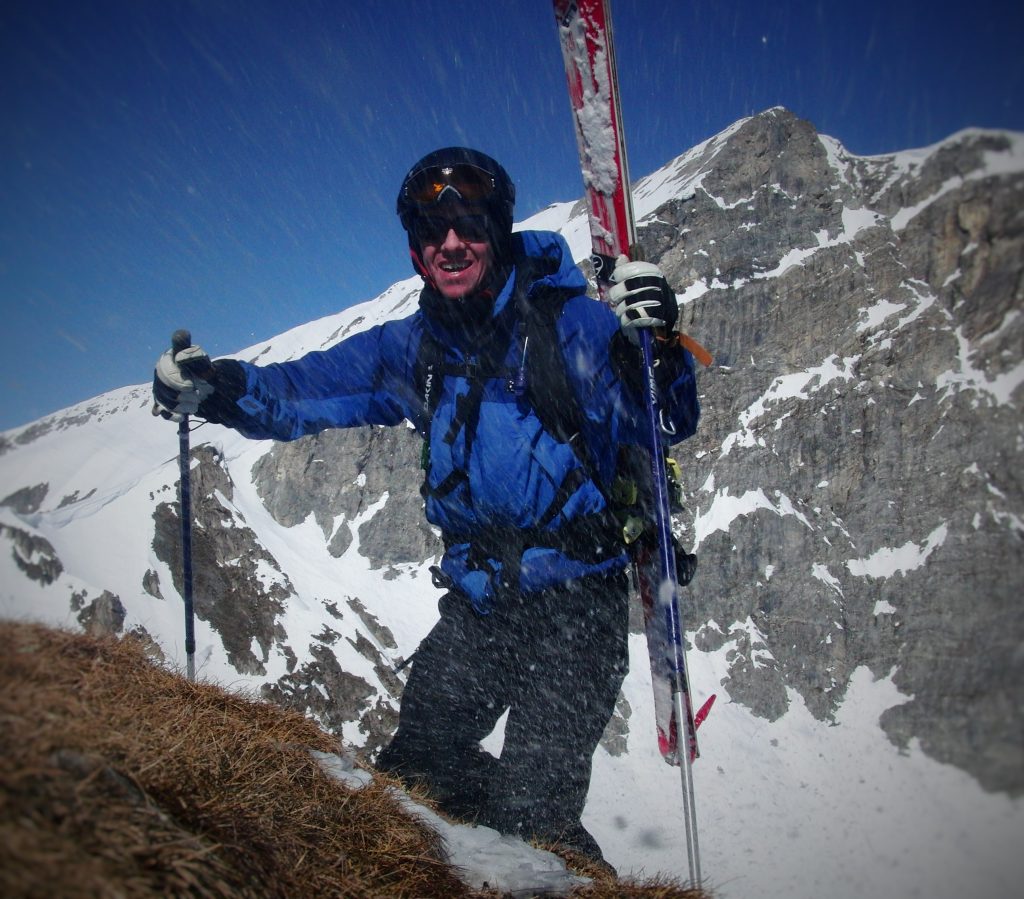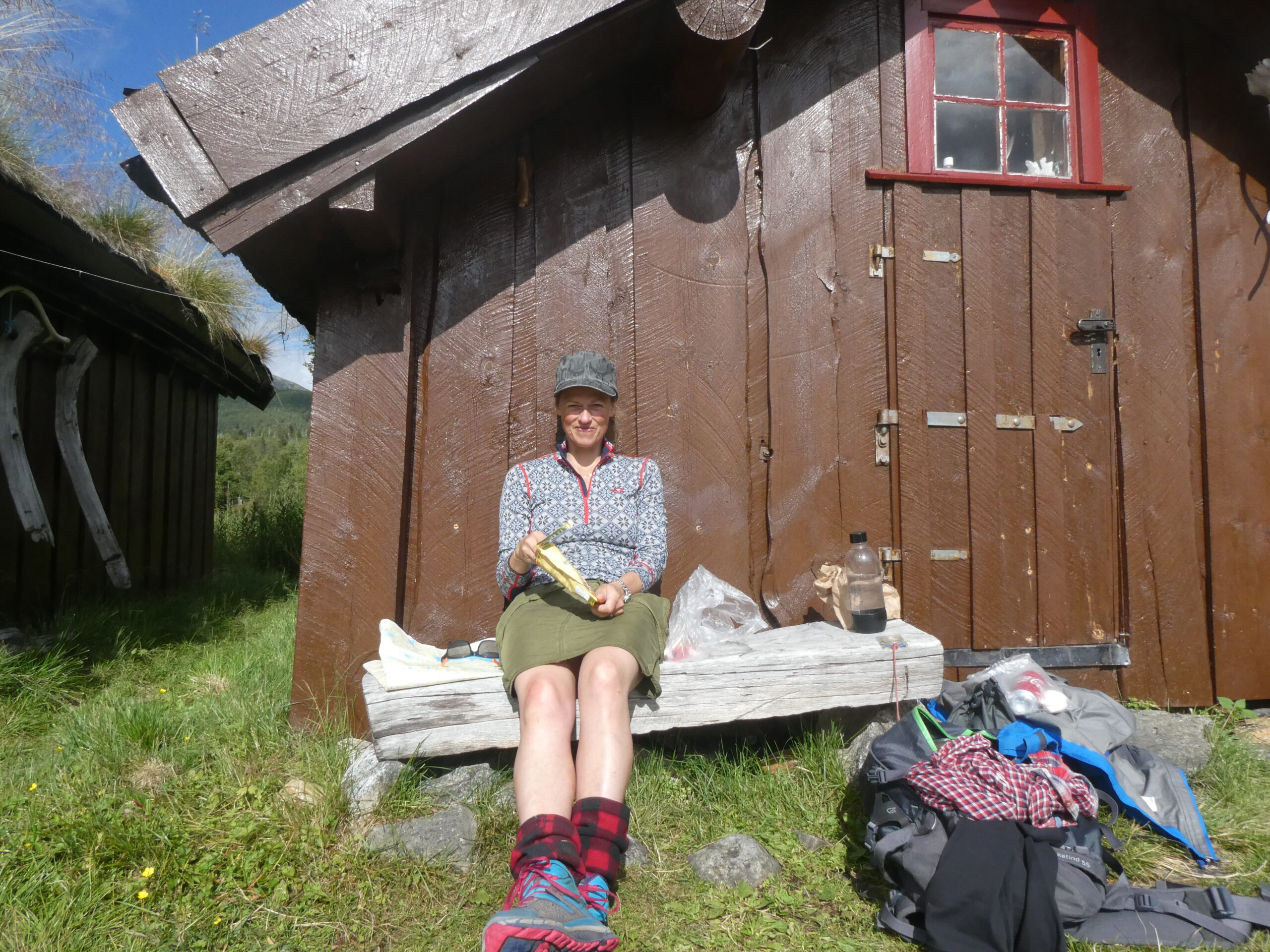 Frank Barmen:
Profession: Mountain guide, Founder of Norway Mountain Guides, former Police Officer, crises and risk manager, speaker with focus on safety and preparedness.
Frank is an experienced guide and founder of Norway Mountain Guides. Energetic and very passionate about hiking, skiing, and all outdoor activities, he guides on all our tours, summer and winter.
Frank loves to connect with nature and does kayaking, climbing, surfing, skiing, snowshoeing, and cycling regularly, and takes every opportunity to connect with nature. Frank is an experienced skiing and climbing instructor, First Aid Instructor, Advisor Crisis and Emergency Management, and holds a Guide Education from Austria. Frank loves to share his favourites hikes with others, and has a great track record of 5 star ratings from our guests. Frank is born and raised in Bergen, Norway.
Birgitte Munch :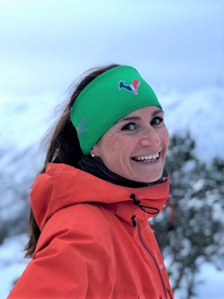 Profession: Personal Trainer & Coach / Guide
Birgitte grew up on the mountain hill leading up to the famous Mt Fløyen and knows most paths on the local mountains surrounding Bergen. Energetic and outgoing she is passionate about using the local playground we have around us to keep fit. She now works as a Certified Personal Trainer and Coach, having spent 15 years working in an office as an advisor, leader and HR director. Birgitte is particularly into all types of skiing and always shares her passion warmly with others. She is a qualified ski instructor, trained in avalanche awareness, and holding an MSc in Psychology. Birgitte lived several years abroad and has travelled a lot to follow her passion for hiking and skiing. She is a knowledgeable and energetic guide with a big smile who always seeks to ensure that our clients get the most out of their hikes.
Sigurd Felde: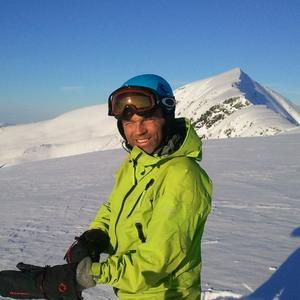 Profession: Mountain Guide/UIAGM Sigurd Felde was born and raised with the mountains as his playground. With over 20 years' experience as a geologist and mountain guide (UIAGM/Nortind).Sigurd takes on assignments in beautiful and wild "Sogn og Fjordane" (Vestland). If you want a challenging climbing or skiing activity with a very skilled guide, you can meet Sigurd if you book a private tour. Some of what has become more and more important for Sigurd over the years, as well as giving people extreme nature experiences, is to showcase climate change up close. He is committed to influencing the people he brings with him to make better choices in everyday life.
Tobias Sletten:
After taking an bachelor in nature and experience-based tourism, it was natural to move to Bergen and Fjord Norway. Tobias is a happy man, we are sure you will enjoy your tours together with him. As the rest of our team he is always spending time outdoors with a big smile on his face.
Kathrin Maria Pulverer: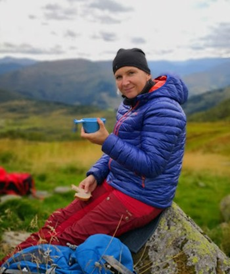 Profession: Medical doctor
Kathrin is Norway Mountain Guides' medical guru. She works as orthopedic surgeon at the main state hospital in Bergen, Haukeland University Hospital. Born and bred in Austria Kathrin is a highly experienced skier and mountaineer with a great passion for the outdoors. When she is not working with her PHD in medicine she spends time outdoors doing all kinds of skiing, snowshoing, and hiking. Kathrin's medical background is a great source of information for all our guides. She moved to Bergen, Norway several years ago, where she now lives with her family.
Alexander Iversen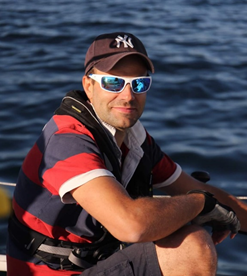 Alexander is our very outgoing IT expert and works part time with guiding and back office administration for Norway Mountain Guides.
As an experienced sailor, sail and hike ski are his preferred means of getting outdoors. Sailing allows him to combine his love for challenges and problem solving skills with being outdoors. Alexander is also active with hiking and skiing as often as possible.
He is born and bred in Bergen, Norway, highly familiar with the Bergen hikes where he has been hiking since being a young child. Alexander is a really likeable guide with a great sense of humor, making sure all his tours are about having a great time.
Ole Bjørsvik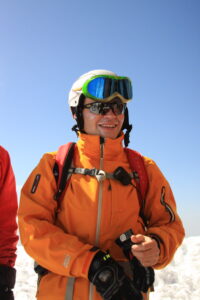 Profession: Engineer / Ski instructor / Guide
Ole has a lifetime affection for the open mountains.He enjoys surfing long and gently sloping mountains and also appreciates working his way down steeper terrain, or skiing through the forests.
Ole has extensive education in first aid and emergency management. The last completed course was the "Prolongled Field Care Course in Denmark. Wide and long experience from avalanche learning and training
His love for skiing has brought him to the snow-clad mountains in Marocco, Kyrgyzstan, the Andes, and some small villages in France. However, he may regard it as more interesting to hear your stories.
Ole`s motivation for guiding is to share his affection for nature, the love of the mountains and of course the awesome outback skiing in Norway. He loves to introduce guests to safe skiing and he is very supportive.
Henrik Steffensen: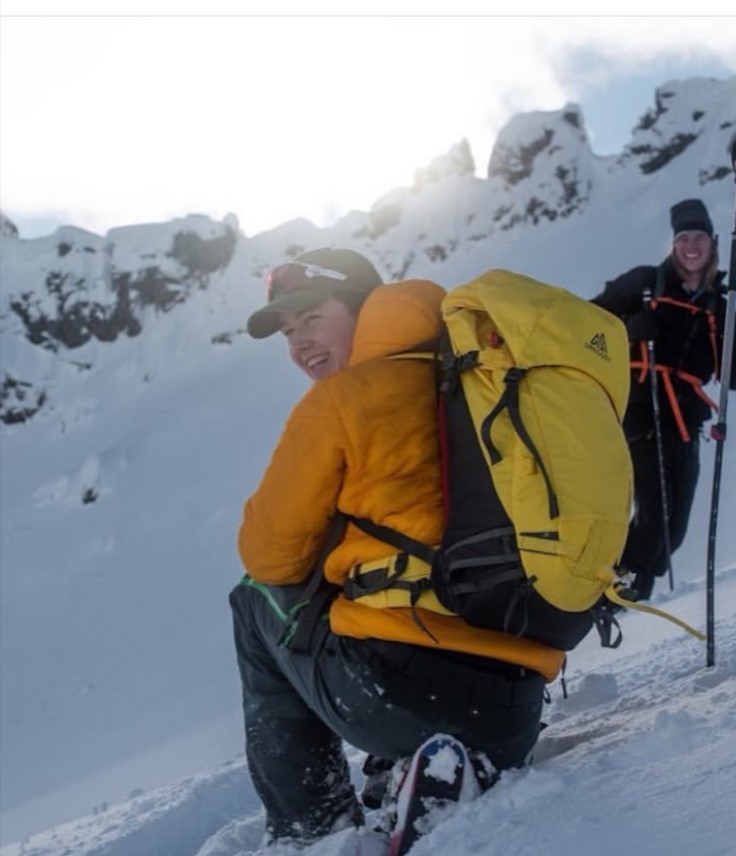 Profession : Guide / Teacher
Attentive, efficient and conscientious. Solution oriented and happy to expand hid horizons. In education now for a bachelor in outdoor life and nature guiding at the Volda University College. Passionate about great nature experiences and wants to work actively to convey the unique qualities and values of outdoor life in the future.If you are guided by Henrik, you can be sure to be seen and taken good care of.
Hanne Hollås: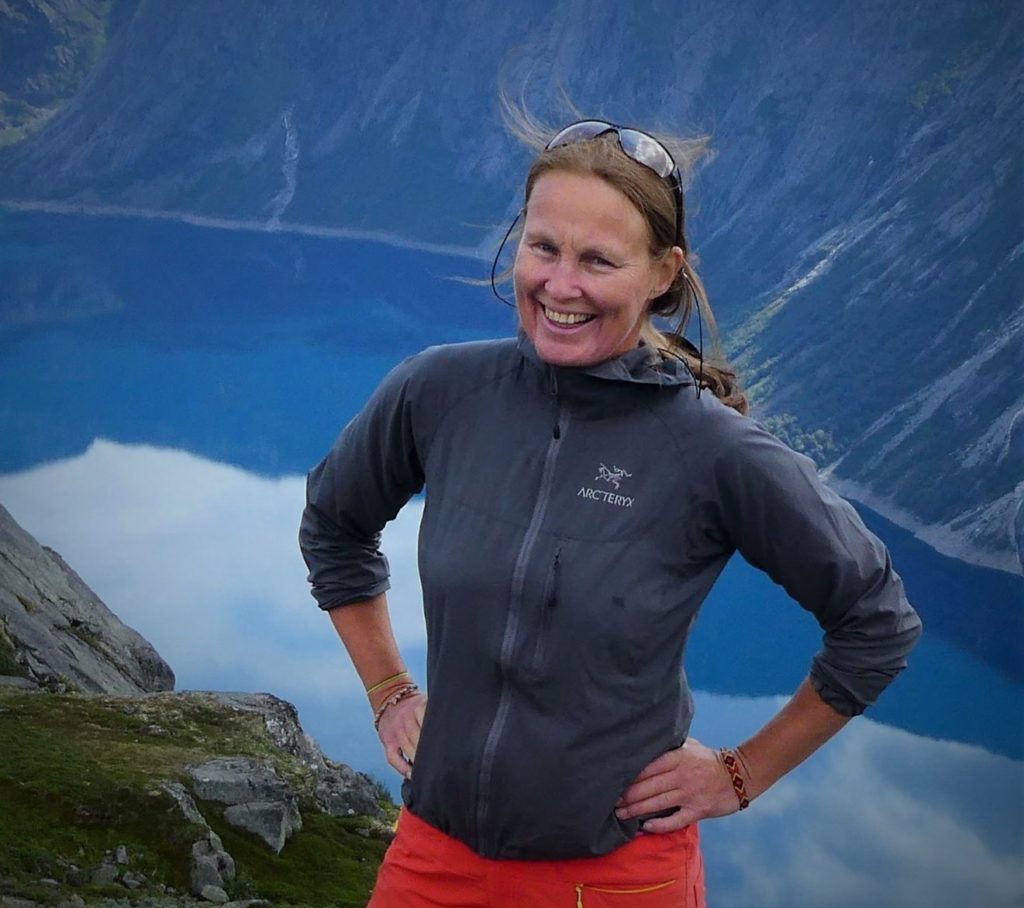 Profession: Guide
Hanne was a molecular cell biologist at the University of Bergen until her passion for the outdoors made her change profession 3 years ago. She now works fulltime as nature guide for "Hvitserk" and "Norway Mountain Guides". Although Hanne guides in many countries, Norway will always be her favorite playground.
Hanne has been summer and winter tour leader for the Norwegian Tourist Association for 10 years and knows the mountains on the west coast very well. She is also an experienced alpine and snowboard instructor, and she has competence in safety and wilderness medicine.
Hanne loves the outdoors and endorse nature as therapy for body and mind. She feels privileged to be able to bring people into nature, and is always looking forward to the next trip with an expectation of making a memorable experience.
Liv-Anne Aanesen.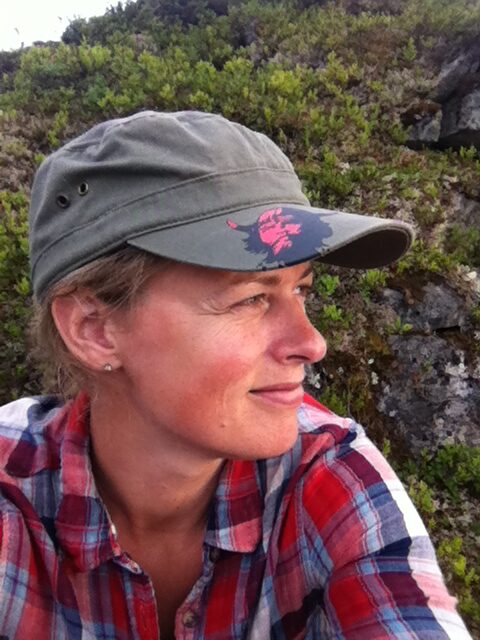 Profession: Guide, translator and yoga teacher.
Liv-Anne is a trained adventure travel guide and has been working as a guide for 13 years. She loves the outdoors and to bring people into nature to explore new landscapes, conquer peaks and to get a feeling of achievement in the wilderness. The hikes with Liv-Anne are always spiced with her extensive knowledge of the local flora, fauna and history, and she is eager to communicate the importance of "leave no trace". Liv-Anne also runs her own guide company – Aktiv i Modalen.
Margrethe Aanesen: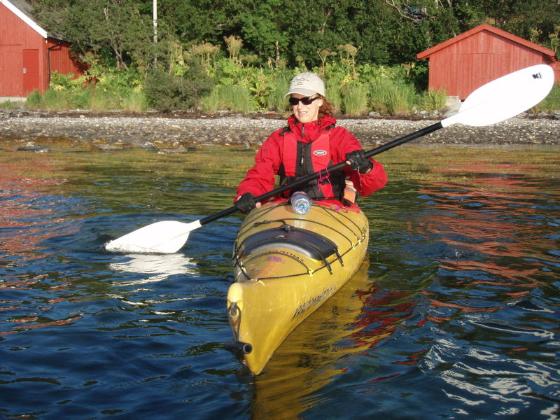 Profession:Professor / Senior researcher / Guide
Margrethe is a wonderful lady, and perhaps the most experienced in the gang in terms of both theoretical and practical education. Margrethe has extensive experience from DNT(Norwegian Tourist Association), as well as from the Norwegian Mountain Association as a trained avalanche instructor. Cheerful and sociable, and looking forward to teaching you something new.
Åse Odland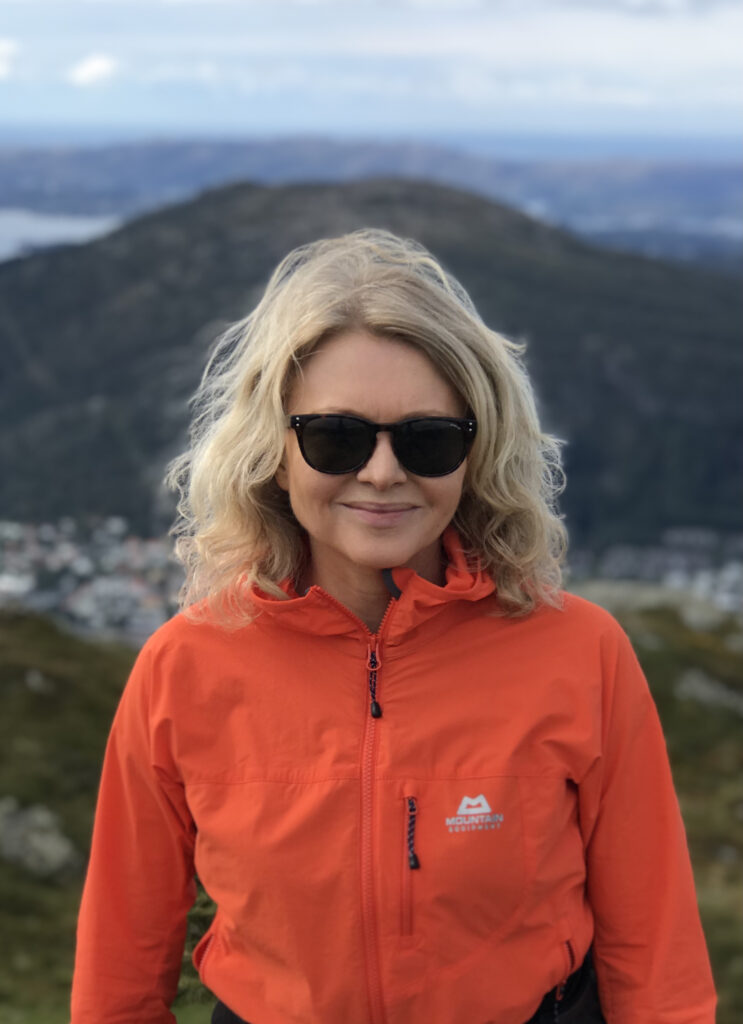 Profession: Part time Guide
Åse grew up in a farm in the countryside on the west coast of Norway. She has been living in Bergen for 27 years and loves to spend time with her dog in the mountains surrounding Bergen.
Åse´s motivation for guiding is to let people from all over the world get close to the Norwegian nature and hopefully get memorable moments from hiking on the top of Bergen. She also has a passion for photography and takes a loft of photos on her hikes. If you are guided by Åse, you will be taken good care of and you will get memorable photos to bring with you home.
Jon Takle: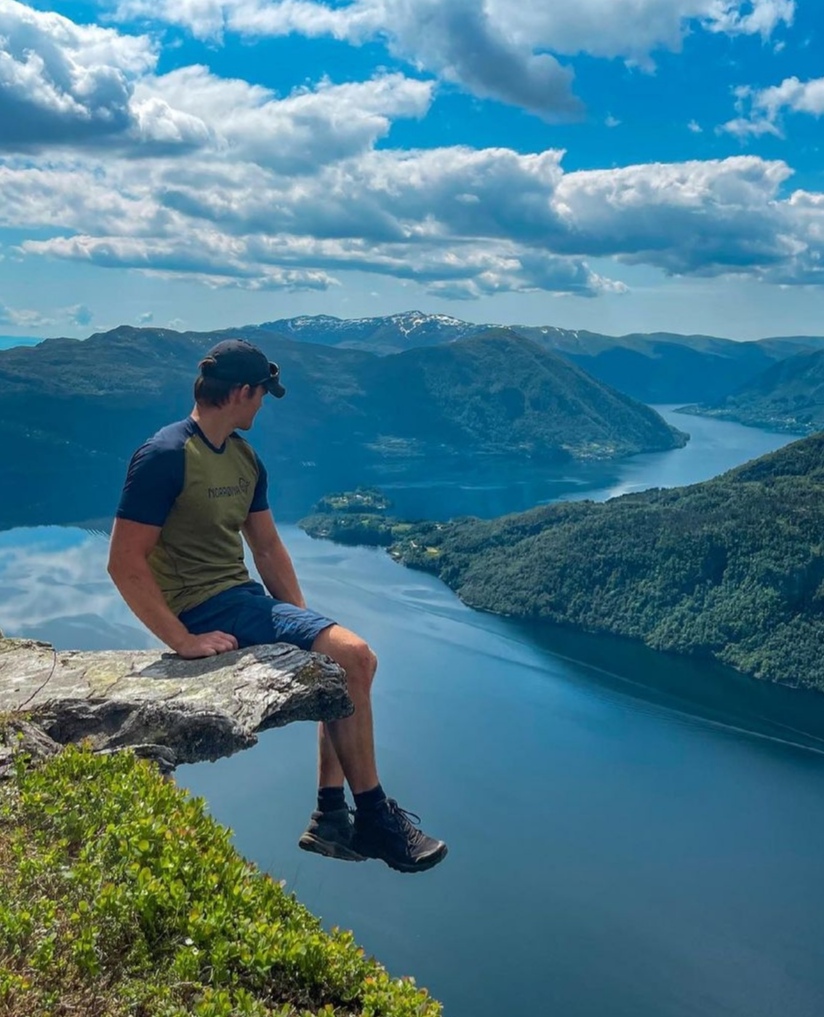 Profession: Student / Mountain Guide
Jon is born and raised in Bergen. His passion for outdoor life are hard to miss. Our clients gives Jon top score, not only because of his knowledge, but simply because he is really kind and caring with all guests. Climbing, hiking and skiing are at the top of Jon's activity list. Despite being the youngest on the team, he knows Fjord Norway very well.
Håvard Giving Hauge: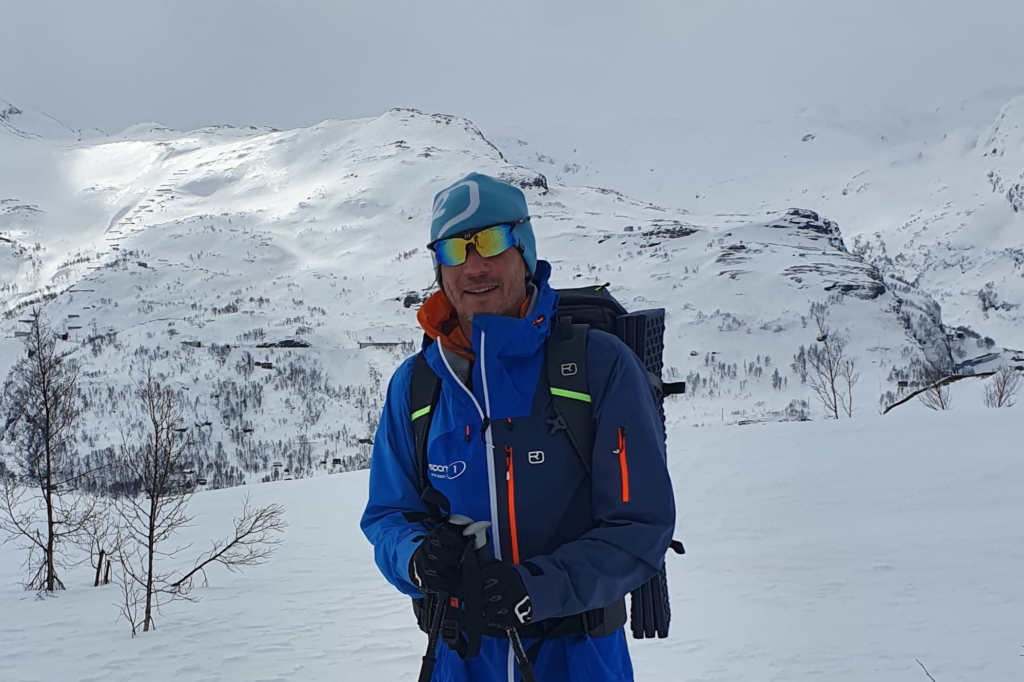 Håvard is a cheerful person who loves to stay outdoors. After 17 years in finance, life took a complete turn. From spending hours in nature
After work, he jumped out of the finance job and into a course of study that resulted in a bachelor's degree in nature, culture and outdoor life. The study has given him a broad experience and competence in both canoeing and kayaking, climbing and not least traveling on top hikes in alpine terrain. Håvard is also a ski instructor in alpine skiing and holds several courses in mountaineering. Through his studies, Håvard has also acquired solid competence in accident management in outdoor life.
Håvard is an outgoing type who wants to give all participants a meaningful trip from start to finish. risk management throughout the trip is something Håvard focuses on every short or long trip.
Håvard comes from the east but moved to Bergen in 1998. It is in the west the possibilities are if you love mountains and valleys .
Simen Frosta: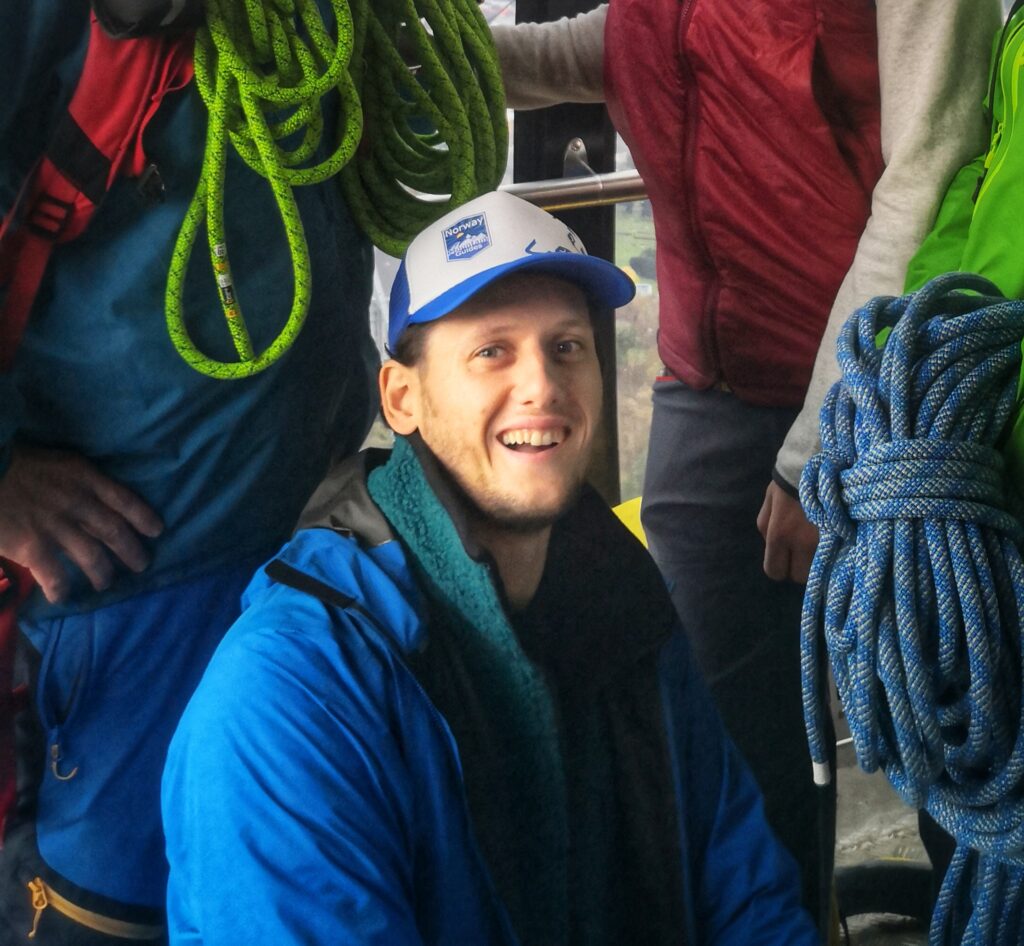 Profession: In training
Simen is still in training for an approved NMG guide, but has extensive experience, and especially with climbing. He has worked for three years as a rappelling instructor, so you can be sure to be well taken care of. As a customer, you are welcome to meet this nice smiling man for climbing or hiking. He has also worked with children and young people, mastering the use of outdoor experiences.
Cato Leganger: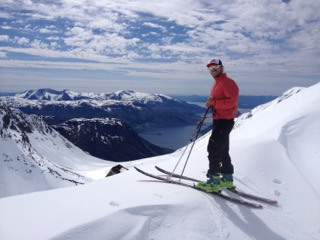 Profession: National avalanche observer / teacher / Guide:
Cato is our best resource in Hardanger. Based in beautiful in Rosendal by the Hardangerfjord, he has a fantastic local knowledge that will benefit you as a guest.
With a job as the national avalanche observer, he always has first-hand knowledge of the best and safest ski trips. Are you looking for fjord skiing / hiking in Hardanger you will meet Cato soon.